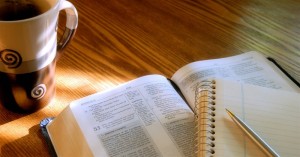 Hello friends,
Recently, as I studied for my Bible class, I returned to a way of reflecting on the passage I hadn't used for a while. I broke the words/phrases into small parts and simply wrote my reflections on each section.
This isn't my deep studying, where I look into the original languages and open commentaries, listen to sermons by people I respect, etc. It's simply listening to God speak to me through His Word and writing down my responses.
You guys, this has blessed me SO MUCH! I wanted to remind you of this method, in case it encourages you too.
My daily reading landed me on Psalm 119:73.
Your hands have made and fashioned me; give me understanding that I may learn your commandments. Psalm 119:73 ESV
Your–Abba Father, Jesus who loves me
Hands–strong, almighty, shepherd's, healing, pierced
Have–past tense, complete. I can't undo what you've already done. It's a finished fact.
Made–long ago, before a "me" existed, you created me.
Fashioned–lovingly formed me the way You wanted me. Everything about me, you carefully sculpted, expertly, gently revealing the me you foresaw, fore-loved. Really? How amazing is this, Jesus. How hard to welcome this truth into the permanent file of whispers I tell myself.
Me–personal, you know me? Me? Sitting here, struggling to trust you, overwhelmed by the storms? Who am I that you know me? But you do.
Give–Because I don't have it on my own. You are the source. You must give what I don't have.
Understanding–I'm confused and lost. I'm in darkness without your light of understanding. Shed your gleaming rays on me. Help me to understand your ways, especially in suffering. I long for you.
That I may learn--I want to learn, deeply, not just superficially, not just a heady, ego-puffing, theology, but intimately knowing you, like John, the one you loved, resting close, hearing your heartbeat.
Your–Again, the commandments (Your Word) are not mine, not any man's, they originated from You.
Commandments–Your loving guidance. Your Emmanuel-ness. You are with us, and we know this because you have given us your Word. The way to know you. The way to be your child. The way to be your friend. Not just the Law that brings judgment, but the Gospel that shines forth in contrast to the Law. The incredible fact that each of the demands of the law was fulfilled by Christ and His righteousness was placed on my account. In Him, and in Him alone, can I obey–the very thing I long to do.
Lord, I think this verse is about your love for us. How I needed this refreshment today. You are with me. You love me. Your precious Scriptures guide me and speak your words to me. I need you, Jesus. What a good and gracious Savior You are.
Well, there's my reflections. I hope they encouraged. If you decide to try this method, I would sure LOVE to read yours too. Will you share? Leave yours in the comments, so others may be blessed too.
Remember, He loves you like there's no tomorrow.
Ocieanna
PS As I was writing this blog, my favorite (at the moment) hymn came on. It seemed to fit.