Oh, last night was rough. I live in a home with some who suffer from clinical depression. At times, the pain and chaotic turmoil that eddies through our home like a seething dark cloud wears on me. Threatens to pull me into it. Yet, I fight to cling to Christ's hand. I force myself into the shafts of his light, as I battle the darkness. And he saves me.
It's hard to stay strong. I'm weak. Physically, I struggle with cardiomyopathy and low energy. I need more rest than I like. My brain gets tired. And I'm weak emotionally. Their pain which I attempt to carry, to ease, to weather–at times I buckle. I'm weak spiritually. Doubts and fear creep in. Are you really there, Lord? Why don't you help me more? I can't see you.
This morning I opened my journal to write, and it landed on this page from six years ago. Here's what I had written.
But I will sing of your strength; I will sing aloud of your steadfast love in the morning. For you have been to me a fortress and a refuge in the day of my distress. Ps. 59:16

Oh Lord, I'm so down and I don't know why. Please heal me physically and help me to love my work again. I need energy dear Lord. Please give energy and joy.
This was the period of time before my cardiac arrest when stress defined me. The work was editing. It had become a burden.
Different struggles plague me now, but my prayer is similar. I still need physical healing and energy. Joy.
But unlike six springs ago, this verse lifts me up from the pit of despair. Even though in some ways this season's struggle wears more intensely, I'm somehow able to trust. The part in the verse about singing of his strength, his steadfast love. He's a fortress and a refuge in the day of my distress. Oh, I can rejoice in those things. His comfort falls fresh and new.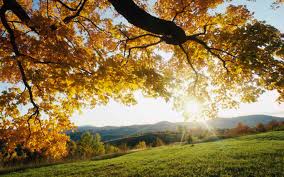 Why can I rejoice now when six years ago, I seemed to flounder? Well, I think it's the suffering of these years–my death, the money woes, my child's Type 1 Diabetes, the criticism, the conflict, etc. They made me stronger. Not because of my great faith (remember, I'm weak), but because his transforming work through these heart-wrenching trials refined and strengthened me. Just like he promised it would.
In this you rejoice, though now for a little while, if necessary, you have been grieved by various trials, so that the tested genuineness of your faith—more precious than gold that perishes though it is tested by fire—may be found to result in praise and glory and honor at the revelation of Jesus Christ. (1 Peter 1:6-7 ESV)
I can sing this morning, even after the night of weeping. His words bring comfort to my willing-to-receive soul.
Would I have asked for the suffering of these years? NO! I begged him to take away the pain at times. I wrestled and railed. I failed to rejoice in suffering many many times. But now, in this moment at least, I can see his shepherd's staff guiding me through the pain. I can see how maybe his plan was best, even though it hurt. And maybe the suffering sprang from his love for me, a real, fierce, father love.
Love like there's no tomorrow.
I wonder if anyone reading this is wrestling through a dark time. Remember that Christ will never leave you. He walks beside you in the pain. And someday, you may glimpse his good and loving purpose for this time of weeping.
Remember, he loves you like there's no tomorrow.
Ocieanna
Learn more about God's amazing love in the book about how a cardiac arrest brought my heart to life. 
Grab the first three chapters FREE by clicking here
.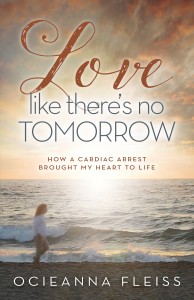 There are few memoirs like this one. Love Like There's No Tomorrow is at once an exploration of our common human wounds, a vulnerable account of spiritual failings, very solid theology, triumphant, longing, hopeful. Young, old, rich, poor, alive or nearly dead, it is likely you'll find elements of your own story echoed in these pages. And it is certain you will find the grace of Jesus, which has clearly shaped every word.
—Matt Barker, pastor, Grace Reformed Church, Walkerton, Indiana