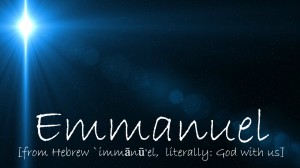 Now we turn to Joseph. Such an amazing story, overflowing with signposts pointing to Jesus.
Remember the story? (Gen. 37; 39-41)
A father sends out his robe-wearing son, who willingly leaves his glorious and honored life, only to find murderous men waiting for him. He's thrown into a pit and then descends into a far-away land. Many believe him to be dead. Yet while there, he obeys, and God gives him success. Then, though innocent, he's thrown into an even deeper pit—the king's own dungeon. But after suffering for years, he rises to the right hand of the king, and saves the world by bringing life-giving bread to the starving.
Do you see Jesus in this story? Kinda hard to miss.
But as awesome as Joseph's suffering and exaltation is, I confess, I relate to the messed-up brothers even more. Let's dig in to their grace-filled story from the time the famine hits. Pay close attention to the way Jacob and his sons react. If you really look, you might uncover a pattern.
(See Gen. 42 for the biblical story.)
While Joseph lives and labors in Egypt, his family stays in Canaan. A famine hits…hard. Jacob and his sons could all die of starvation. We don't understand that kind of fear, do we? But it was real to them—the fear of death from not having enough grain to make bread.
So, terrified for his family's life, Jacob sends his sons to Egypt to buy grain. But who doesn't he send? Benjamin, his new favorite son. (Favoritism seems to run in this family!) He already lost his beloved Joseph. He can't bear to lose Benjamin too. He sends everyone, except Benjamin.
The brothers journey down to the fertile land of Egypt.When they arrive to meet the second in command (Joseph, but they don't know!), they humble themselves before Joseph, bowing to the ground before him.
Ding! Ding! Ding!
Remember Joseph's dream? Early in the story, Joseph dreams that this will happen (see 37:5-11). All along we're waiting, knowing they will someday bow. With the whole pit thing, it sure seems impossible. But God always does what he says he will do! And finally they bow, just like the stars and sheaves in the dream.
Is there an instantaneous loving reunion? No. Wise Joseph wants to test them. So, he accuses them of spying, and tells them they have to go home and bring their youngest brother back (Gen. 42:9-23). How do the brothers respond to this? They freak out! "It's because of what we did to Joseph. God is repaying us!" They're scared. I would be too.
Things get worse. On their way home, they open their sacks and find the money they had paid. Here's their calm and faith-filled response (not really). "At this their hearts failed them, and they turned trembling to one another" (Gen. 42:28, ESV).
They continue on to Canaan, but Jacob is as stubborn as their donkeys. "No way. Benjamin's not going." Again, he's afraid of losing another son, but finally, when they run out of food, Judah convinces his father to send Benjamin. When they arrive, they're immediately escorted to Joseph's house. Their response? Can you guess?
And the men were afraid because they were brought to Joseph's house, and they said, "It is because of the money, which was replaced in our sacks the first time, that we are brought in, so that he may assault us and fall upon us to make us servants and seize our donkeys." (Genesis 43:18, ESV)
He's going to seize our donkeys! No!
Then Joseph tests them AGAIN. Remember? Joseph had his steward hide a silver cup in Benjamin's bag. After they leave, the steward races after them and, when he finds it, accuses Benjamin of stealing. Benjamin's going to be taken as a slave! Oh the humanity! The brothers can't lose another of Jacob's favored sons to slavery in Egypt.
Now they really freak.
Then they tore their clothes, and every man loaded his donkey, and they returned to the city. Gen. 44:13
Have you figured out the pattern in the brothers' responses? It wasn't hard, was it? Fear! Panic, freaking out, tearing clothes.
I can relate to this, can't you? We are a fearful people. I wonder if I went through my week and marked how many times I feared, what the result would be.
Will our financial situation ever improve?
Am I ruining my kids by too much or not enough or the wrong kind of discipline?
Will my teenager be okay?
Is my husband safe on the road?
Am I a good enough Christian?
Can I get all the boxes on my To-Do List checked off today?
Will those unbelievers I love come to know Jesus in time?
Many of these aren't conscious thoughts, but subtle anxieties I carry around. Until just like the brothers, something hits my panic button and I tear my clothes (figuratively). "No! Not that! Anything but that!"
What's the solution to this major fear problem?
Well, let's check back in with the brothers. Did they ever overcome their fear? They finally reconcile with Joseph. They move to the finest land in Egypt, and Joseph showers them with his love and blessings.
Surely, the brothers are secure now. Surely they have no reason to fear.
But when their father Jacob dies, what do they do?
When Joseph's brothers saw that their father was dead, they said, "It may be that Joseph will hate us and pay us back for all the evil that we did to him." (Gen. 50:15, ESV)
What? They think Joseph will hate them? Don't they know him at all? He's shown nothing but overflowing kindness and love to them.
Yet, they still fear.
I'm the brothers. I sin and try to hide it. I desperately need forgiveness, and when he gives it, I can't truly receive it. I struggle to believe that he really loves me. I mean, how could he? I fail so much. I repeat the same sin over and over.
But what does Joseph say. I love it best in the King James. (Hold onto your chairs. It's amazing.)
But Joseph said unto them, "Fear not." Gen. 50:19
Oh, my Jesus. "Fear not." Really? I don't have to fear?
And there were in the same country shepherds abiding in the field, keeping watch over their flock by night. And, lo, the angel of the Lord came upon them, and the glory of the Lord shone round about them: and they were sore afraid. And the angel said unto them, Fear not: for, behold, I bring you good tidings of great joy, which shall be to all people. Luke 2:8-9 KJV
When we're afraid—for whatever reason—he says to us, just like Joseph said to the brothers, and the angels said to the shepherds, Fear Not.

Therefore…
"Fear not" pops up all over the place in Emmanuel's story. Isn't that amazing? He knows we struggle with fear, and he tenderly comforts us with a simple command. Nothing calms my fears like reciting "Fear not" verses. Please take some time today to engrave a few in your heart and mind, and remember how much he tenderly loves you. How he showers blessings on you, and calls you his child. Run to him, without fear.
Have I not commanded you? Be strong and courageous! Do not tremble or be dismayed, for the LORD your God is with you wherever you go. Josh. 1:9 NAS
Fear not, for I am with you; be not dismayed, for I am your God; I will strengthen you, I will help you, I will uphold you with my righteous right hand. Is. 41:10 NAS
Fear not, therefore; you are of more value than many sparrows. Matt. 10:31 NAS
When I saw him, I fell at his feet as though dead. But he laid his right hand on me, saying, "Fear not, I am the first and the last." Rev. 1:17 NAS
Remember, he loves you like there's no tomorrow.
Ocieanna
Shine Your Light: Can you think of any other places when God comforts us to "fear not"? Please share. I'd love to hear and I know it will bless others.